The 77th SID Annual Meeting in Hilton Chicago during May 8~11, 2019 was participated by 60+ specialists and young scholars coming from Mainland China. Chinese Society of Investigative Dermatology (CSID), a research-based branch of CSD, also made its debut in SID, which became a huge success.
SID annual meeting is recognized by world dermatology as the most authoritative meeting in the field of dermatological research. In this year's meeting, Chinese researchers exchanged their latest work on genetic diseases, adaptive immunity, innate immunity and pigmentation with their international peers, in forms of oral presentation and poster.
The CSID research forum was held in Waldorf Room during 1 to 4 pm in May 11 afternoon. Prof. Sam Hwang, Chair of Department of Dermatology at University of California Davis, Prof. Qianjin Lu, CSD president and Prof. Gang Wang, CSD vice president co-chaired the forum and delivered a speech. JID editor Dr. James T. Elder made a keynote speech entitled "Publishing a manuscript in the JID". Young researchers from prominent Chinese research groups led by Prof. Qianjin Lu, Prof. Gang Wang, Prof. Meng Pan, Prof. Xiang Chen, Prof. Chunying Li, Prof. Dan Luo, Prof. Furen Zhang, and Prof. Liangchun Wang, made presentations on their recent study. The CSID research forum showcased the capability of Chinese dermatology research and was highly praised by domestic and international colleagues.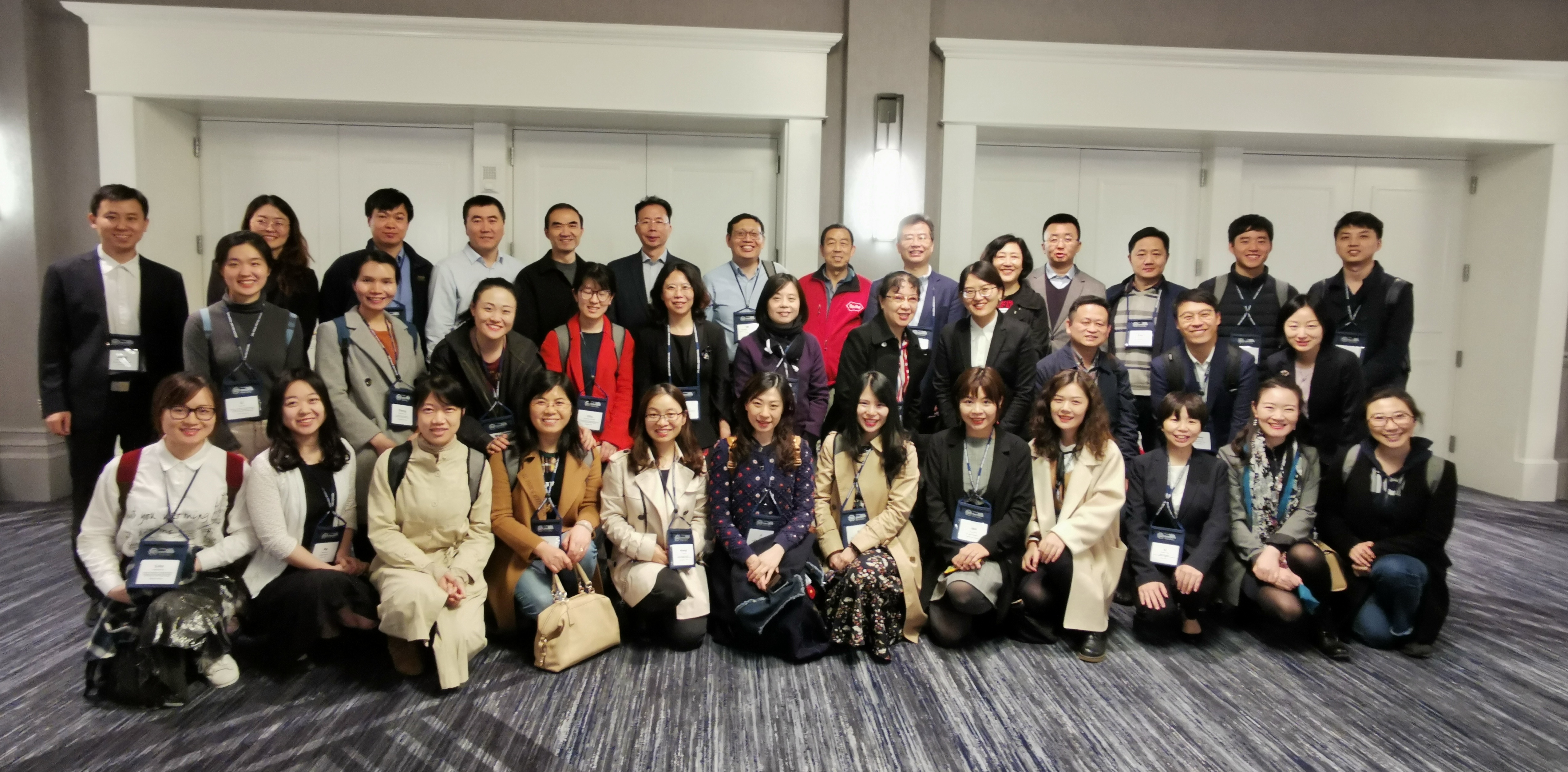 Chinese dermatology researchers attending the forum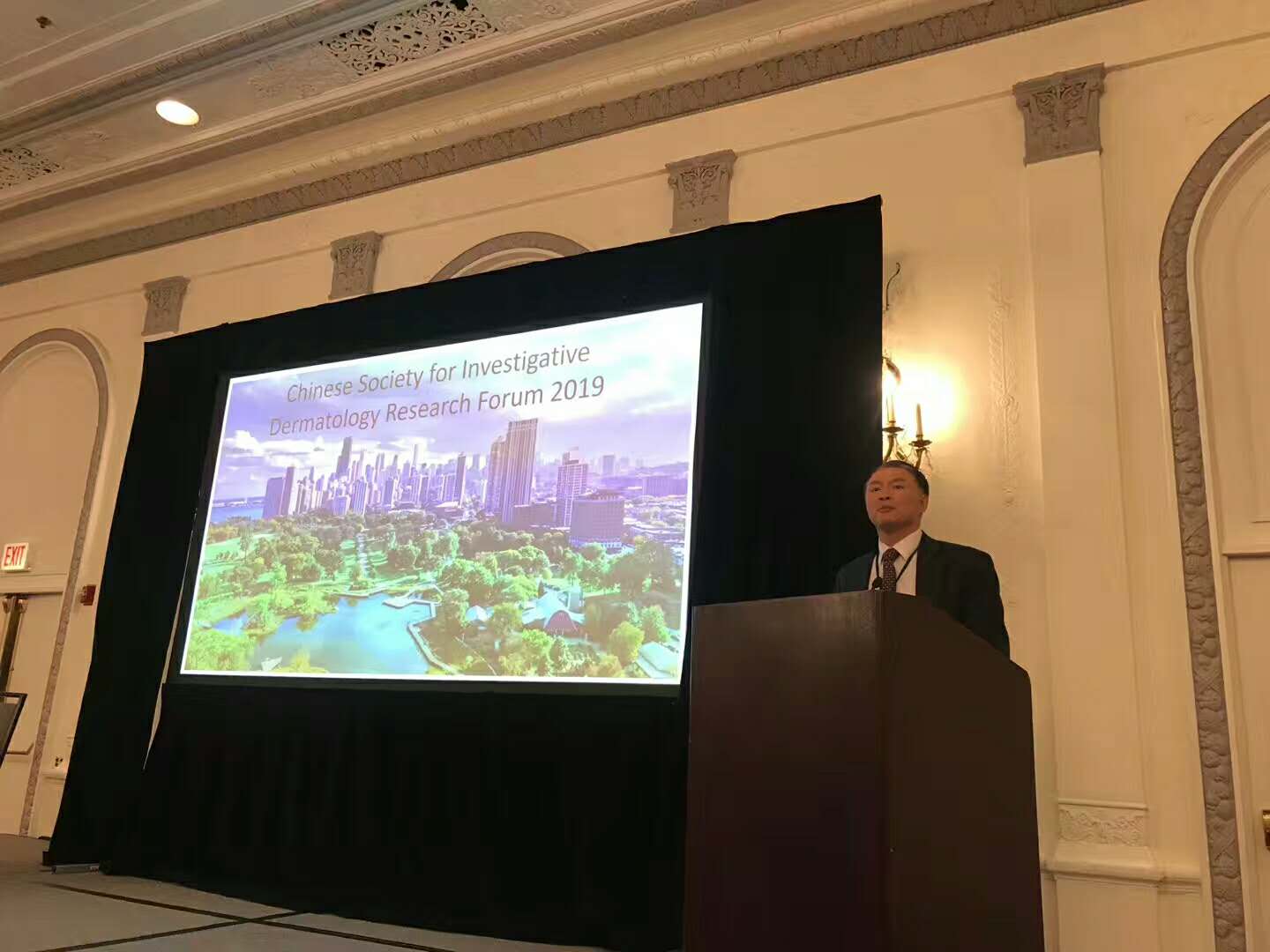 Prof. Sam Hwang addressed the forum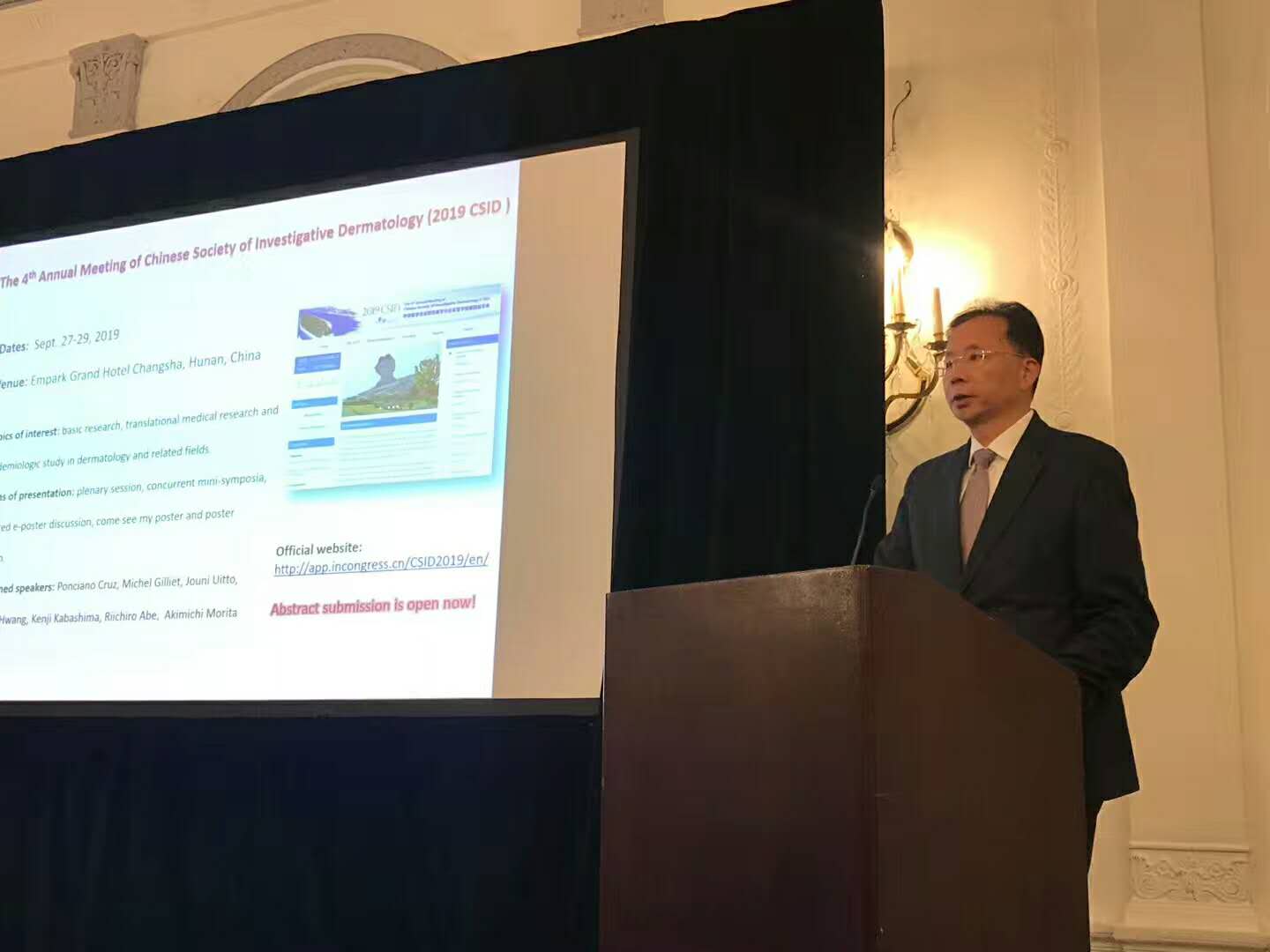 Prof. Qianjin Lu introduced 2019 CSID annual meeting