( Click the picture to enlarge )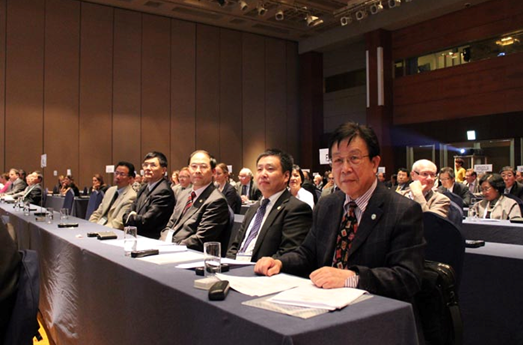 The 21st World Congress of Dermatology was held in Buenos Aires, Argentina during September 30 to October 5, 2007. Honorary president academician of China Engineering Academy Hongduo Chen, President Prof. Xuejun Zhang and president-elect Prof. Jianzhong Zhang participated and met with ILDS, when Chinese Society of Dermatology became an official member of ILDS. The 22nd WCD was held in Seoul, South Korea during May 24 to 29, 2011. About 12,000 participants from more than 100 countries joined the event. It was the first time for Chinese delegation participating in the congress as an official member. Chinese Society of Dermatology made a great effort on delegate motivation and organization. They've been contacting the organizing committee for careful arrangement, and established a special allowance to support the travel of 50 young dermatologists. Finally over 600 Chinese dermatologists attended the grand event, forming the largest delegation.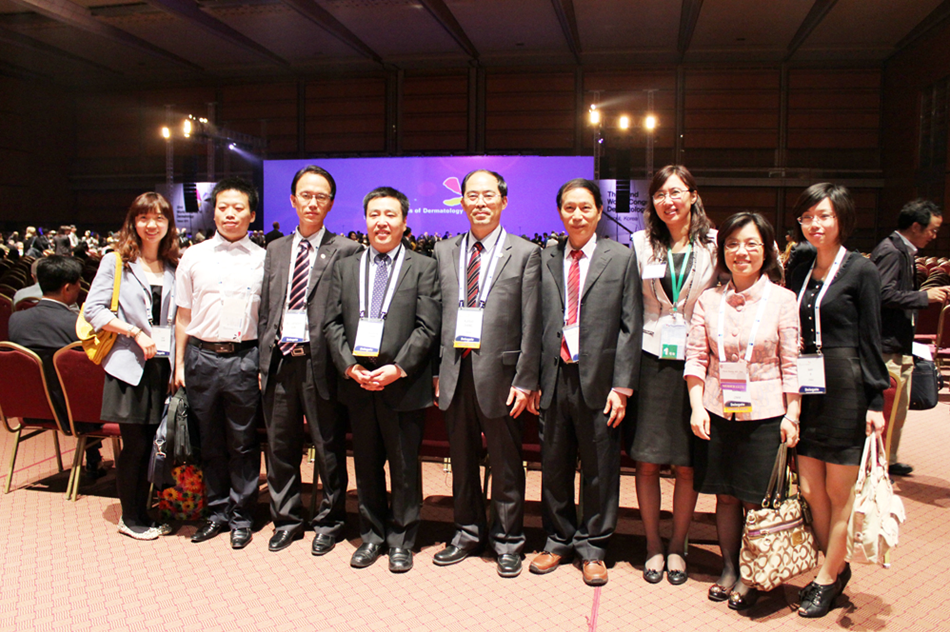 Chinese delegates participated in all kinds of academic exchanges, illustrating the fast growing development of Dermatology in China and the high morale of Chinese dermatologists. Chinese delegates submitted more than 300 papers, 64 delivered oral presentation, 323 were accepted as e-posters, and 14 chaired 19 scientific sessions.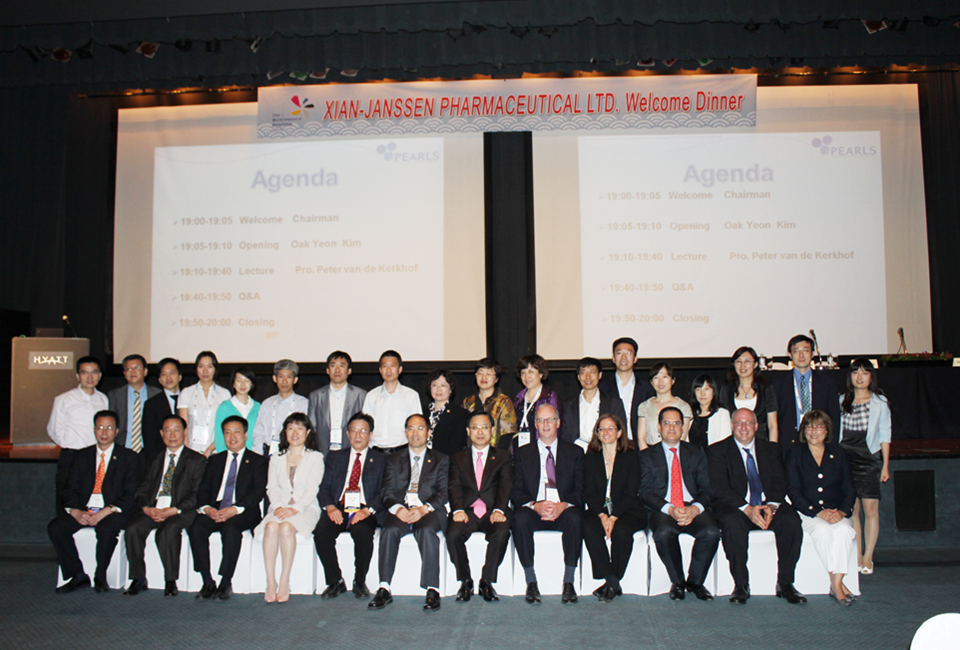 CSD was among the few academic organizations showed up on the exhibition. They prepared posters and flyers introducing the achievements of Chinese dermatology to the world. About 4,000 delegates paid visit to the CSD exhibition.
During the congress, ILDS held its first plenary meeting. After breath-holding voting by the entire assembly, Prof.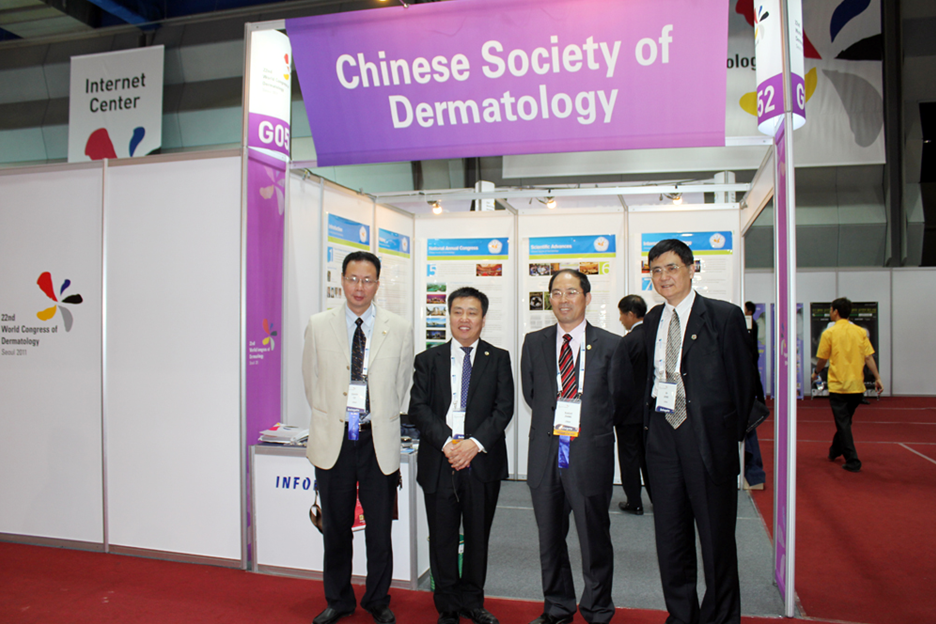 Xuejun Zhang, Chairman of the Chinese Society of Dermatology was elected standing director of ILDS, and became the first Chinese director in this international organization. On the second plenary meeting, Dr. Chunghong Hu from Taipei was elected international director, which further enhanced the voice of China in ILDS and demonstrated the position of China in world dermatology.
Before the event conclusion, CSD held a reception with over 100 international colleagues, to celebrate the successful organization led by CSD and outstanding performance of Chinese delegates. Participants expressed their commitment to pushing forward the common cause of Chinese dermatology shoulder to shoulder.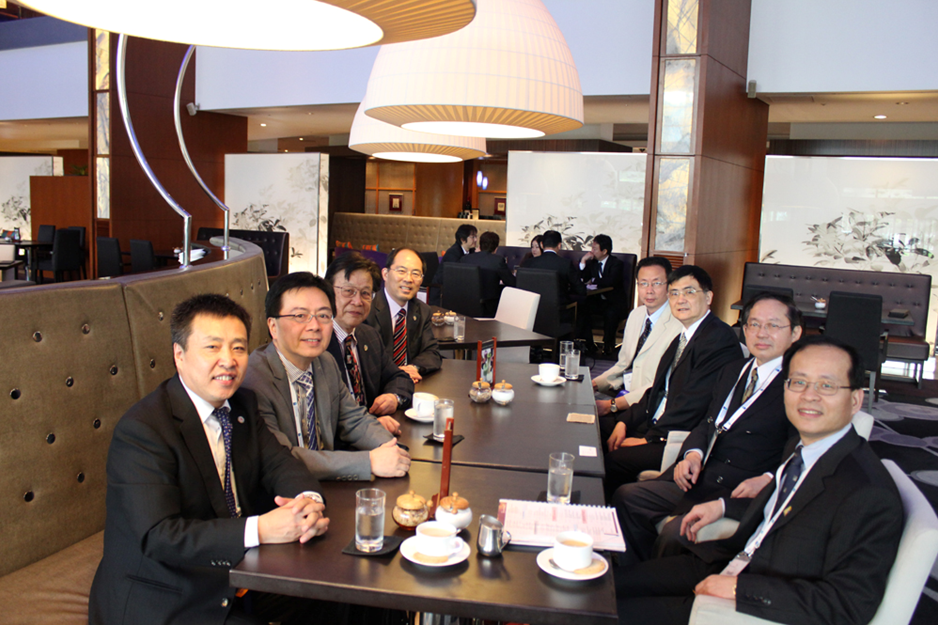 The 23rd World of Dermatology was opened on June 8, 2015 in the beautiful coastal city Vancouver, Canada. Over 12,000 delegates from 125 countries registered, among which more than 550 were from the greater China (including the Mainland China, Taiwan and Hong Kong). China is the second largest delegation immediately after North America, demonstrating a powerful force to be reckoned with in global dermatology.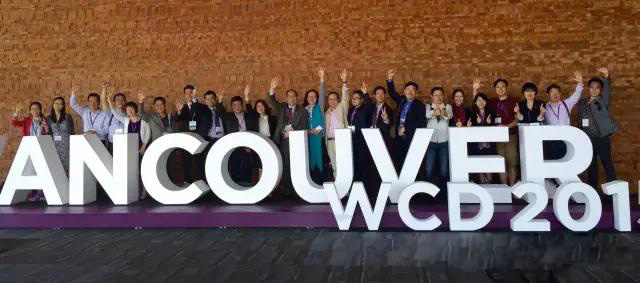 Chinese dermatologist not only enthusiastically participated in all activities, but also they went to the stage, chairing sessions, make oral presentations and exchange their E posters. Academician Hongduo Chen and then CSD president Prof. Jianzhong Zhang assumed chair of plenary meeting, other 16 chaired scientific sessions. Prof. Jianzhong Zhang delivered a speech named "Dermatology in Peking University", in which he introduced the department's history and contribution to the development of dermatology in China. He also sent his book History of Dermatology in China to international colleagues as gift in the hope that it will bring the world more understand to Chinese dermatology.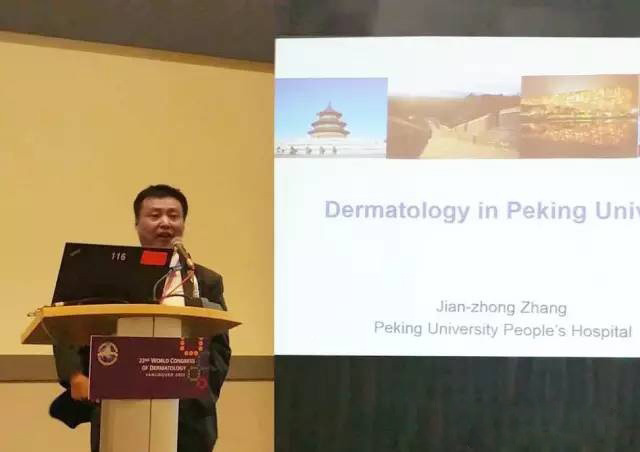 In total, 49 Chinese dermatologists made speech on vitiligo, hereditary diseases, inflammatory skin diseases, autoimmune disease, skin surgery and scientific research, and more people presented their work in E-poster. Chinese dermatologists were seen everywhere in the congress.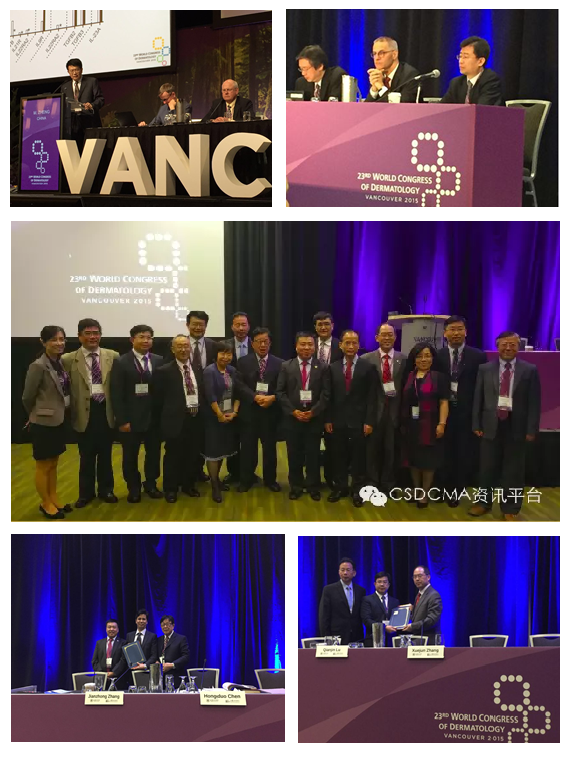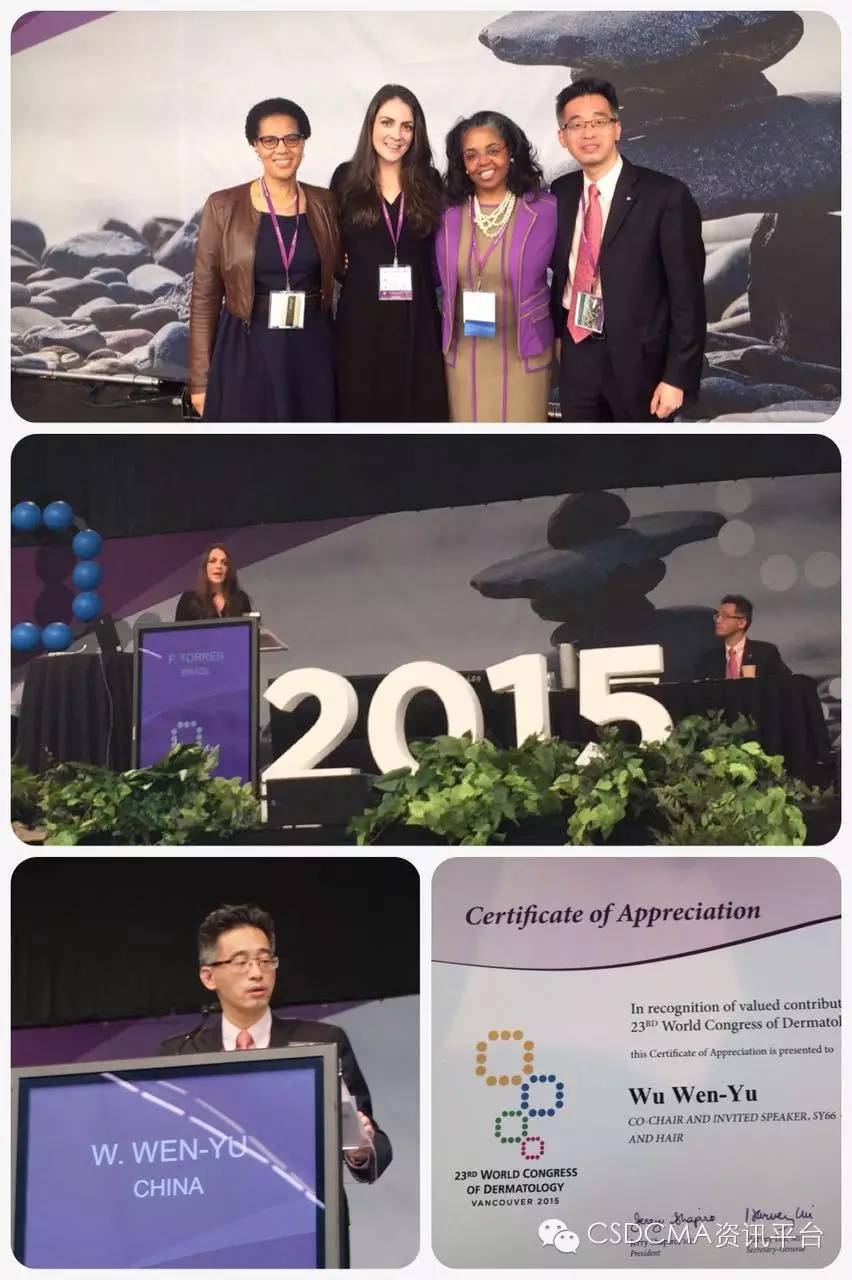 It was also on that occasion that China proposed the bid for WCD for the first time. Chinese Society of Dermatology had made careful preparation of the bid since 2011 in terms of organizing bid committee, drafting bid book, designing bid logo, communicating with ILDS and held 3 wonderful receptions in Amsterdam in October 2014, San Francisco in March 2015 and June 9, 2015 in Vancouver help people know more about Beijing China.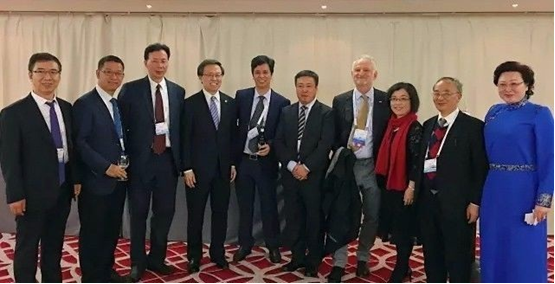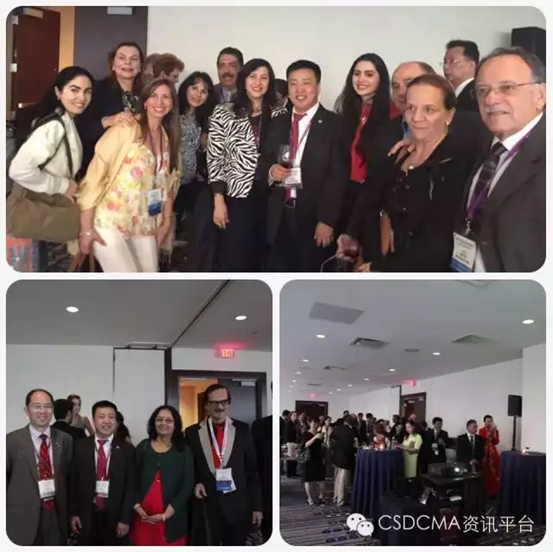 On June 10, The International League of Dermatological Societies held its first plenary meeting of ILDS board and 276 members from all over the world. 6 candidate cities, including Beijing China, Bangalore India, Dubai United Arab Emirates, Istanbul Turkey, Milan Italy, Prague Czech Republic, and Rio de Janeiro Brazil made their bid statement. Prof. Jianzhong Zhang concluded his bid by passionate soliciting present delegates that "Everyone has a dream. The elder here has a dream. I have a dream. All Chinese delegates have a dream. Over 22,000 Chinese dermatologists have the same dream. The dream is to bring WCD to China, to Beijing, please support Beijing!" Prof. Jianzhong Zhang's speech was rewarded by the audience's long and warm applause.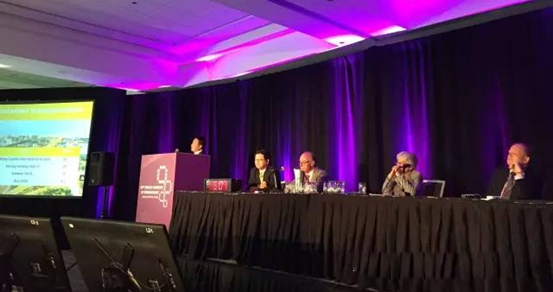 After the statement of all cities, delegates took 6-round voting, and Milan Italy eventually won the right to host 24th World Congress of Dermatology. Though the first bid was turned down, China was not frustrated at all. Prof. Jianzhong Zhang asserted our determination to try again. Academician Hongduo Chen said:"It' our first attempt. Though failed it's still a historical breakthrough." The Chinese delegation unanimously expressed that we'll never give up and we'll try harder next time 4 years later in Milan.