The Chinese Society of Dermatology (CSD) is the peak body for dermatologists in China. It was established in April of 1937 with a mission to improve the dermatologic medical care level, to strengthen the scientific research on dermatologic medicine, to promote international academic exchange and collaboration, to disseminate knowledge of dermatologic medicine to the public, and ultimately to develop dermatologic medicine in China. The first president was Dr. Hongkang Chen. Dermatologists helped Chinese people in their struggle against skin diseases and venereal diseases. Great achievements have been made, including control of venereal diseases, leprosy and tinea capitis. In 1952, the Chinese Society of Dermatology had its 2nd congress and elected board members. Prof. Chuan-kuei Hu was elected as president and held that position until 1982. He devoted his entire life to Chinese dermatology. His published world-famous article "Cutaneous lesions associated with deficiency in vitamin A in man" which was included in several English dermatology textbooks until now. It was the first skin disease reported from China. There were also many famous dermatologists who contributed to the foundation of Chinese dermatology. Although it is impossible to record all their names, we should remember Dr. Xinde Diao, Dr. Ruimu Wu, Dr. Weitong Liu, Dr. Zuoliang Qin, Dr. Guangyuan Yu, Dr. Guoquan Dong, Dr. Guangchao Wang and other pioneer dermatologists.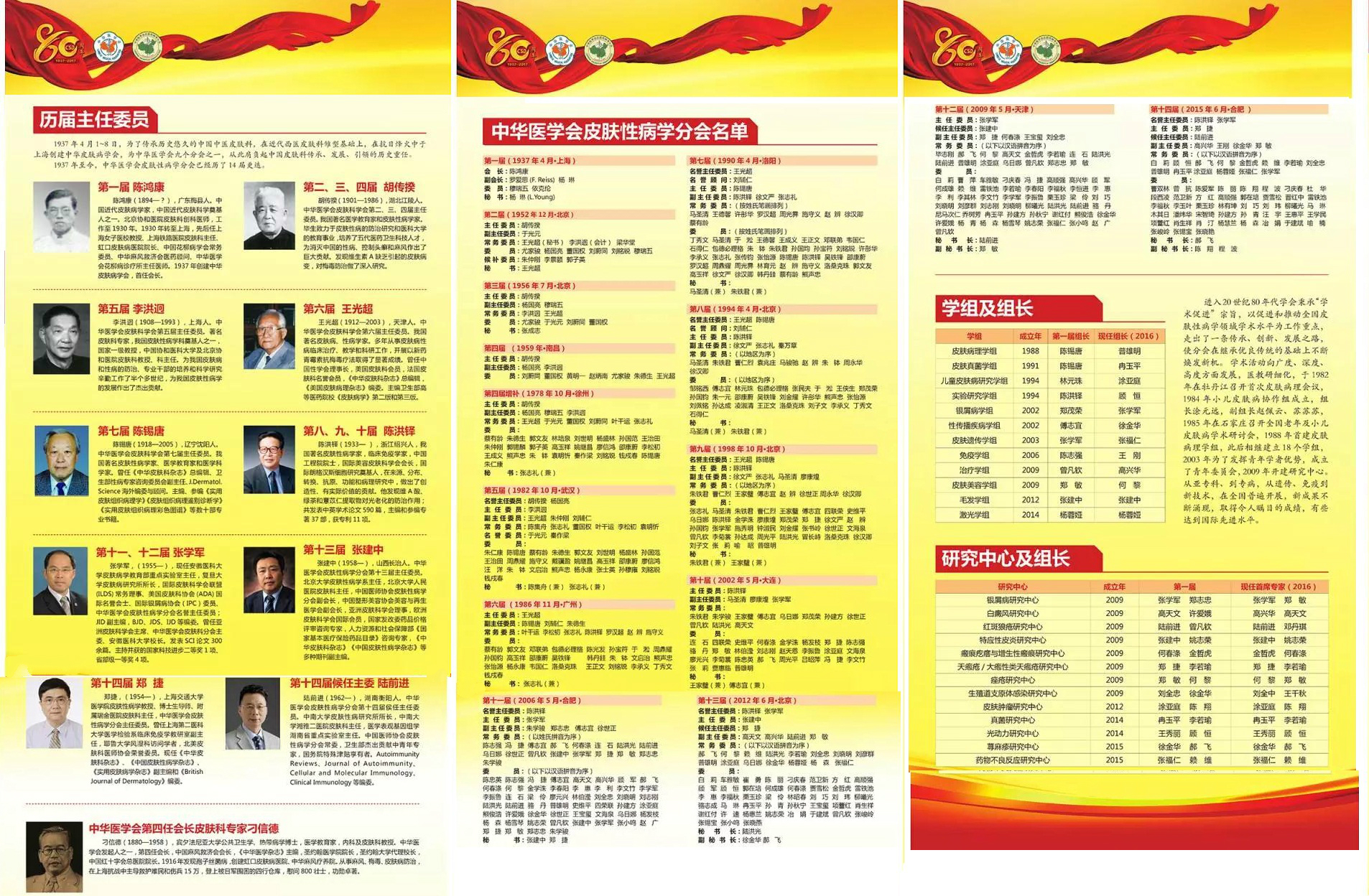 Name list of CSD presidents and members in History
In 1978, China opened its door to the outside world again and academic activities returned to normal. From 1978 until now, the Chinese Society of Dermatology hold regular board member meetings and have re-elected its new board members. The presidents of the CSD board members were as follow: Dr. Hongjiong Li (1982-1986), Dr. Guangchao Wang (1986-1990), Dr. Xitang Chen (1990-1994), Dr. Hongduo Chen (1994-2006), Dr. Xuejun Zhang (2006-2012) and Dr. Jianzhong Zhang (2012 till now).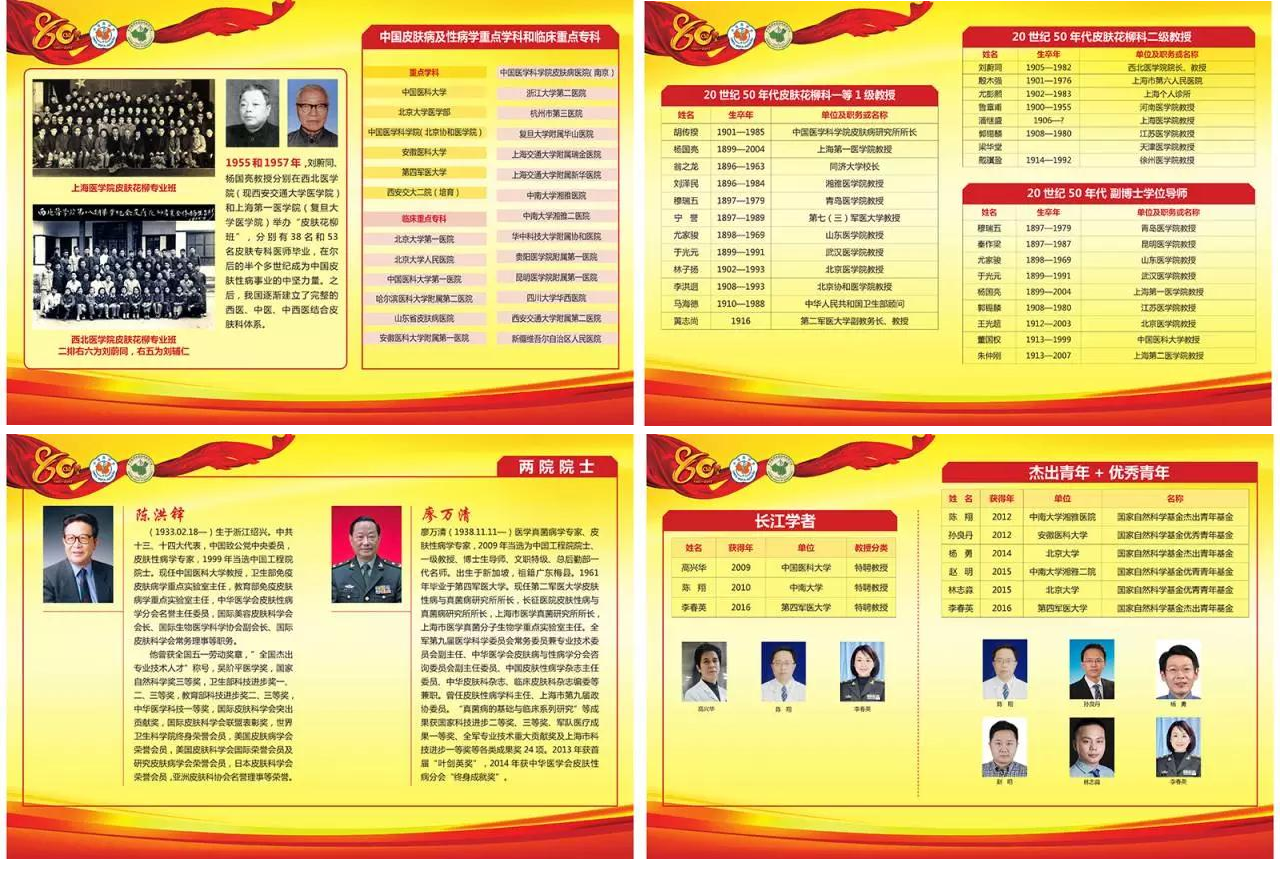 Prominent figures in the history of Chinese dermatology
Today the Chinese Society of Dermatology is among the most active societies under Chinese Medical Association and plays important roles in medical education, national and international academic exchange, consultation for government and other functions. It has more than 20,000 members. Dermatology is now a thriving discipline in China. Chinese dermatologists are now actively involved in clinical, teaching and research in dermatological science. At present, most investigative dermatologists are from university hospitals. The grants for dermatological research are available at different levels. We are happy to see that the level of research had enhanced and more than 300 SCI papers have been published during the past five years.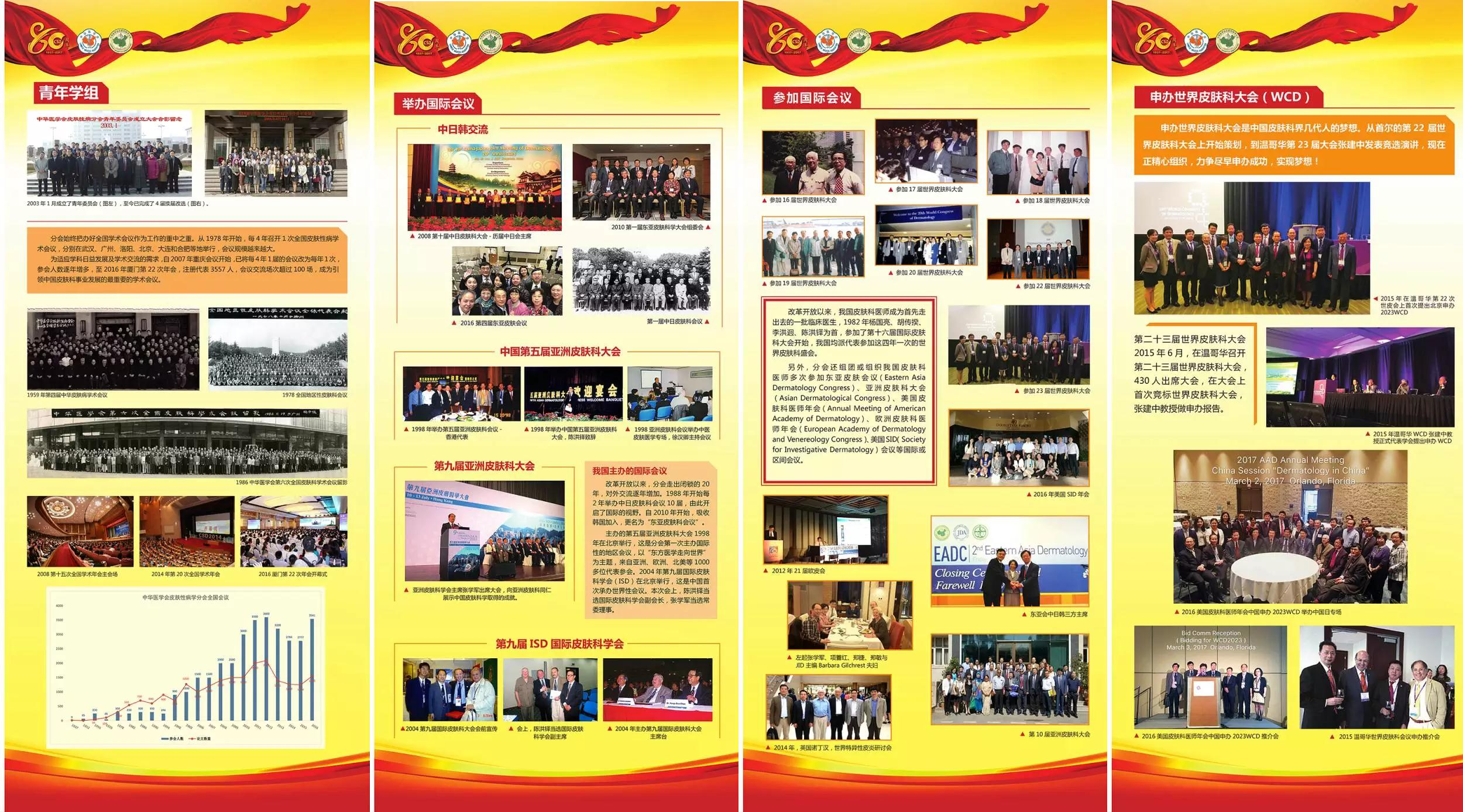 Chinese dermatologists' achievements in history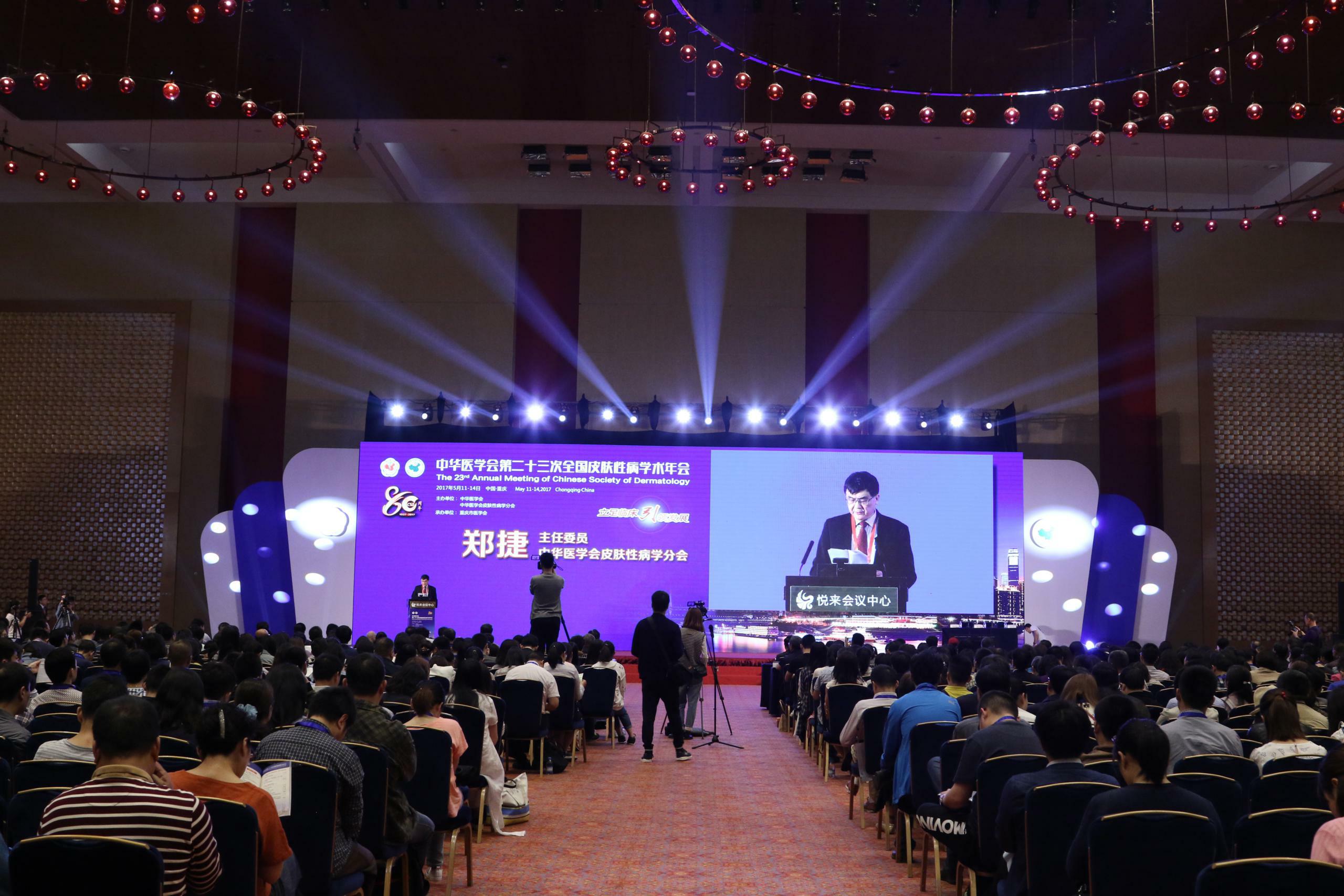 CSD president Prof. Jie Zheng addresses on the opening ceremony of the CSD 23rd Annual Meeting
May 11~14, 2017. Chongqing China.
Several contributions by Chinese dermatologists had shown a global impact, for example, the function of Langerhan's cells, the findings of new genes for skin diseases and mechanisms of skin diseases. Dr. Hongduo Chen in China Medical University discovered important functions of Langerhan's cell in the biophysiology of the skin. Dr. Xuejun Zhang from Anhui Medical University identified the cylindromatosis gene responsible for multiple familial trichoepithelioma and a few candidate genes or loci for psoriasis and other geneodermatosis. Dr. Yong Yang from Peking University identified two missense mutations in SCN9A in a family and the sporadic patient with primary erythermalgia. Dr. Cheng Zhou from Peking University found a new large deletion mutation in a Chinese family with Kindler syndrome. Also, Chinese dermatologists made discoveries on pathogenesis of psoriasis, lupus erythematosus, pemphigus and unusual skin infections. Papers were published in top journals such as Nature Genetics, Lancet, J Immunol, JAMA, etc. All these achievements were highly appreciated by colleagues worldwide.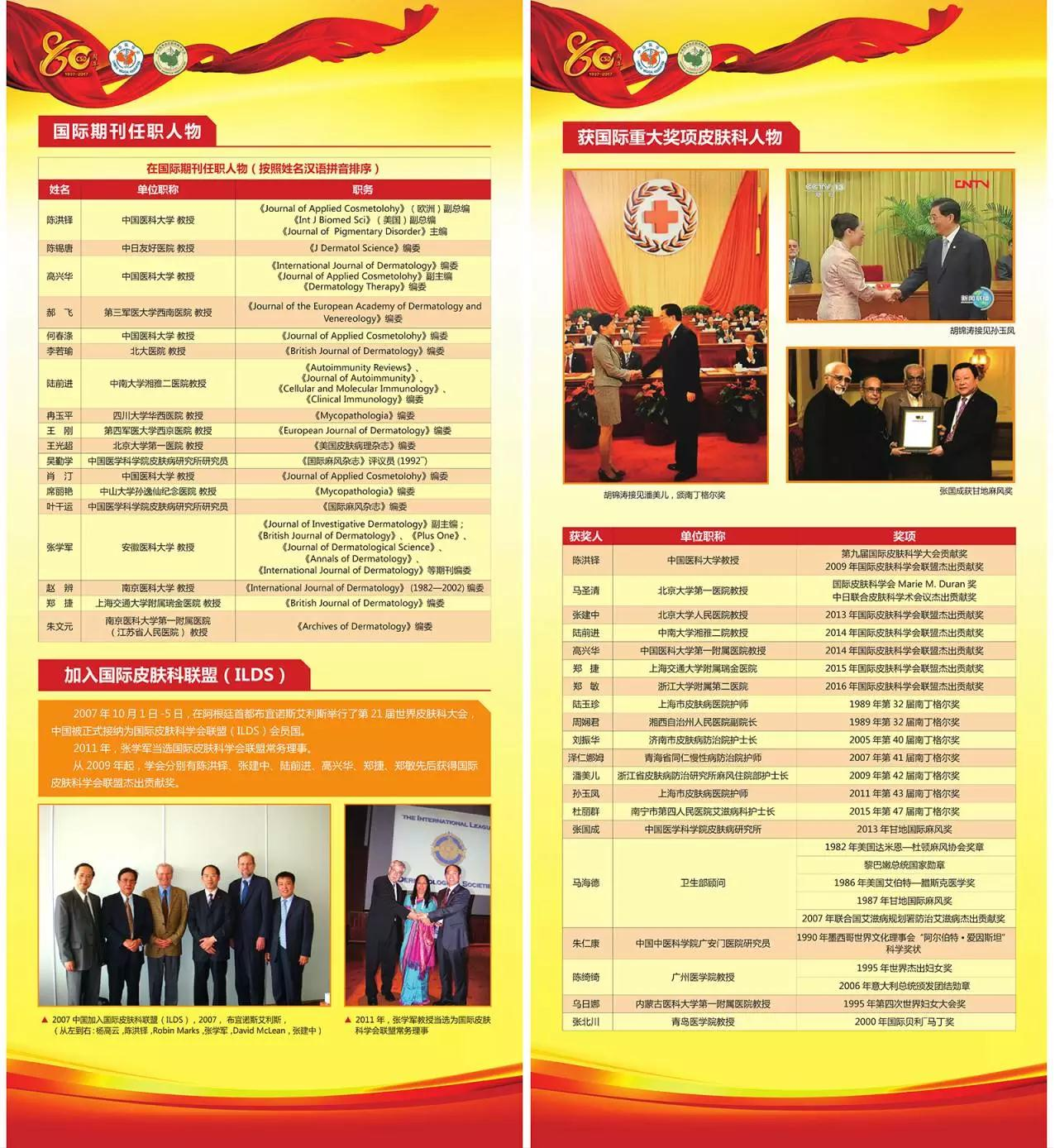 Chinese dermatologists with international appointments or awards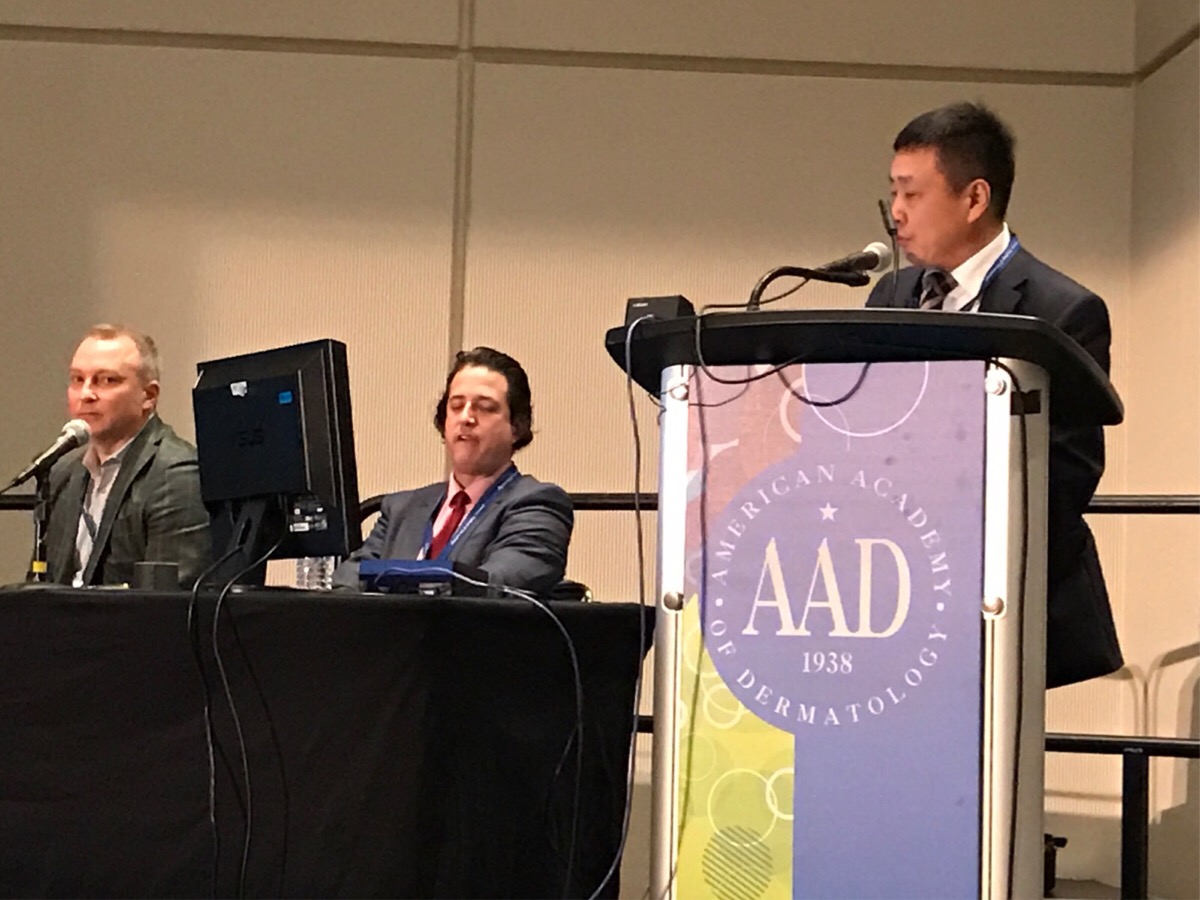 Prof. Jianzhong Zhang reported a new topical for plaque psoriasis on Late-Breaking Research session of AAD
March 4, 2017. Orlando, USA
Academic exchange is one of the important functions of CSD. From 1978 until 2006, CSD held academic meetings every two years. From 2007 on, CSD held this meeting annually. The participants of the meeting increased year by year. More and more Chinese dermatologists were also able to study abroad and attend international meetings such as American Academy of Dermatology annual meeting, European Academy of Dermatology and Venereology annual meeting and other international meetings. Also, an increasing amount of international colleagues were invited to Chinese dermatological meetings. CSD hosted the 5th Asian Congress of Dermatology in 1998, the 9th international Congress of Dermatology in 2004. In 2007, CSD again successfully held the 8th International Congress of International Society of Cosmetic Dermatology. In 2007, CSD became a member of ILDS. Since then, the society has kept to be a member of good standing, and actively participated in the activities of the ILDS. In 2011, CSD organized 600 participants to attend the WCD in Seoul.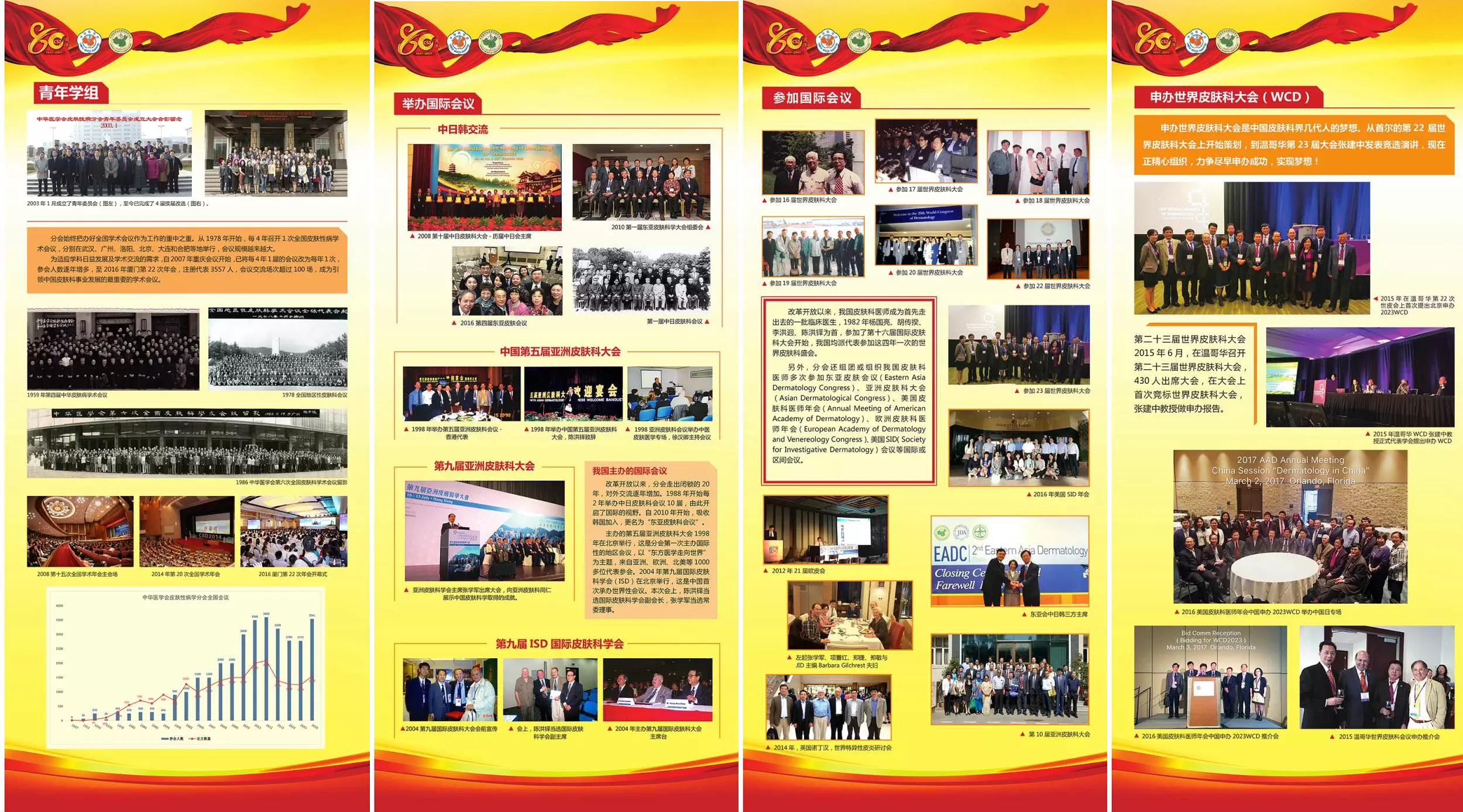 CSD boosting domestic and international academic exchanges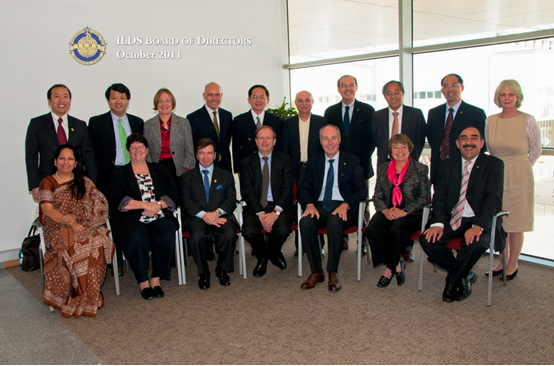 Prof. Xuejun Zhang was elected standing board members of ILDS
October 20, 2011. Lisbon, Portugal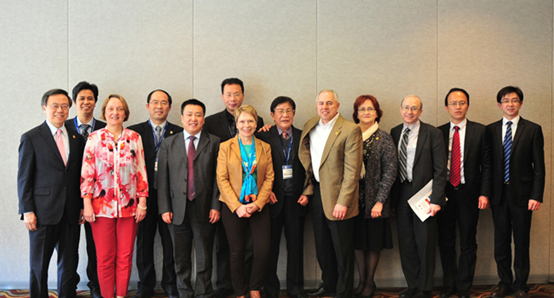 CSD - AAD joint meeting on cooperation
March 19, 2014. Denver, USA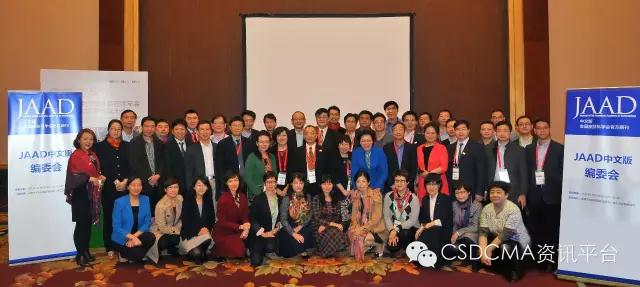 Editorial board meeting of JAAD Chinese version
November 14, 2015. Chengdu China
CSD also has very close relationship with dermatological societies of neighbor countries. In 2008, Chinese Society of Dermatology, Japanese Dermatological Association and Korean Dermatological Association agreed to merge China-Japan Joint Meeting of Dermatology and Japan-Korea Joint Meeting of Dermatology into one meeting. The name of this meeting was "Eastern Asia Dermatology Congress (EADC)". The 2nd EADC was successfully held in China National Convention Center, Beijing, in June, 2012.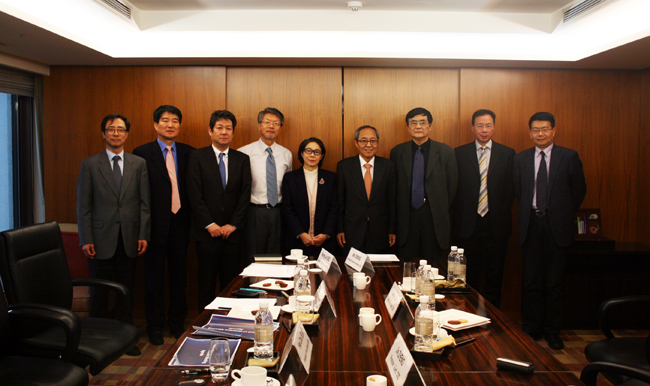 Preparation meeting of the 3rd EADC
January 25, 2014. Seoul, South Korea
Several Chinese doctors and professors work closely with the organization. Prof. Xuejun Zhang has been selected as Board of Director of the ILDS. Prof. Hongduo Chen, Prof. Jianzhong Zhang, Prof. Qianjin Lu and Prof. Xinghua Gao have achieved the Award- ILDS Certification of Appreciation in year 2012, 2013 and 2014.
We believe that Chinese dermatology will develop more rapidly in the future and will contribute more to the development of global dermatological science.